Drummer-Composer-Producer-Educator
Every disaster has a peak and a suppression point. This is my whole idea behind the birth of my Quartet. I am Dimitris Terpizis from the beautiful island called Cyprus. We live in a strange world. A world full of destruction and beauty. I would call my music progressive jazz due to the modern harmonies and volatile rhythms my band and I create. Imagine a rainstorm, getting to a point full of tension and finishing with a beautiful rainbow. The pandemic brought me down, made me desperate, deprived opportunities and inspired me! It inspired me in a sense of changing my point of view to create my own rainbow. I then started my journey on creating mixed feelings and converting them into sound. Come and join this journey with us. See how I see the world. Listen to our powerful grooves while the saxophone is telling a sweet story. My Quartet fuses modern way of playing with tradition. Strong rhythms with delicate sounds. Elements from Western and Middle Eastern music to create the ultimate musical journey for the listener. It may sound dark but believe me, we are nice people!
The current line-up of Dimitris Terpizis Quartet: Dimitris Terpizis: Drums Yes, that's me! I believe that my sense of time, rhythm and creativity is high due to my musical background from my home. Always striving to unlock new sounds, ways of playing and innovate! Pantelis Constantinou: Bass Pantelis is my right hand and the low-end monster. Although, the lyrical use of his instrument leads to magical worlds and his great use of effect on his pedalboard will amaze you! Henri Schappert: Saxophone Henri is a percussive saxophone player who always explores, creates, and performs in various ways. He combines traditional jazz playing with freedom and modern techniques in an exceptional way. Abhin Iype: Piano/Keys Abhin is a phenomenal musician who really knows where and how to throw the bombs. Combining acoustic piano and keys, traditional and modern electronic elements. Abhin's role is crucial for the sound we are trying to project!
Drummer/Composer Dimitris Terpizis is an emerging musician, who aims to project feelings through music and take you into powerful sonic Odysseys. After understanding the importance of music from a young age, he was set on a quest to share his music and views with the globe, while connecting people and creating powerful journeys for everyone.

He started receiving private lessons in drums, piano, and guitar until he joined the Paphos Music High School which enriched his knowledge even more. In 2017, when Paphos was the European Capital of Culture, he performed in front of the Queen of Denmark, collaborated with the Aarhus Jazz Orchestra, and shared the stage with Yasmin Levy and many great Greek artists. Cyprus has a sad history but at that moment, he realized the people's worries washed away, and everyone got united through their music. That was a crucial moment for Dimitris' path.

He continued his academic studies at the Conservatory of Maastricht where he had the opportunity to study with Arnoud Gerritse and Ron van Stratum. Collaborating with international students and being coached by great musicians, showed him a glimpse of the world's opportunities. He became the Conservatory big band drummer for a year where he performed with Ruud Breuls and played in many significant concerts. He was the drummer of Jesse Passenier's Fring Orchestra where he was part of a majestic concert with Camille Bertault. Dimitris began working as a freelancer and session musician. Now, he is collaborating with musicians across the globe and recording for singles, albums, movies, and more.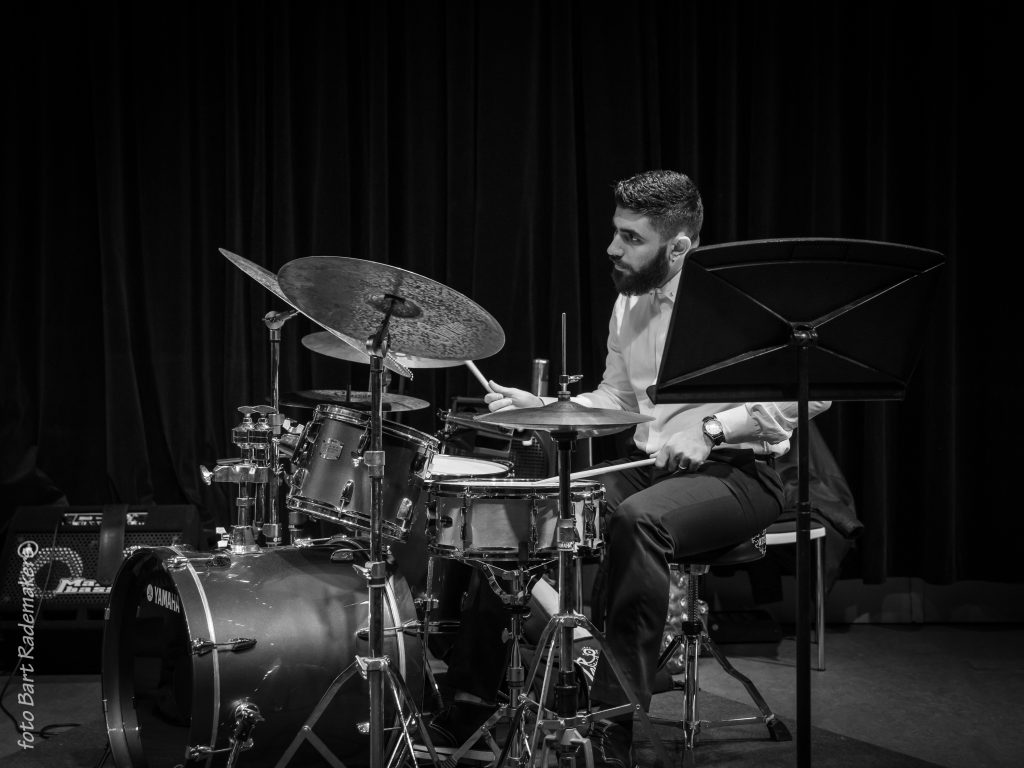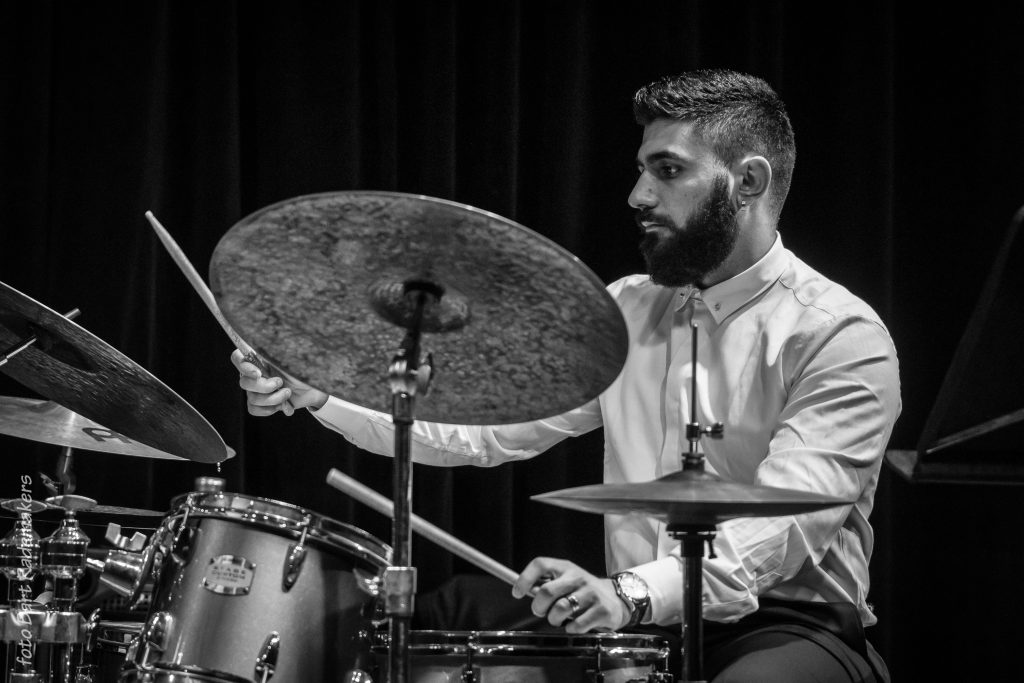 Dimitris is also an educator, offering private lessons worldwide, and preparing pre-recorded courses and books to share his unique methods of teaching. DrumVerse, his online drum school, is also under construction. He recently released his debut album, ''Amorphous Odyssey'' with his Quartet, where Panagiotis Andreou and David Binney are featured as guests.
Do you need drum recordings? Mixing tips? Or a drummer for tour? Do not hesitate to reach out to me!